SEASON FIVE: what happens to the hope…
Your friend is late. The meal is spoiled. A shadow has fallen. The story of this evening, one evening and any evening. The story of a reunion, a reiteration and an act of betrayal. A journey into the space between opposing beliefs; between action and inaction; between forms; between friends.
The Guardian called what happens to the hope at the end of the evening "quiet, thoughtful, and patient." The Irish Times said the play "celebrates the potential of an-hour long, cleverly-judged piece of theatre to provoke and sensitise us."
Quark staged the North American premiere of WHTTH in March 2020, but were forced to close the run after only two performances, due to the pandemic. We completed the production after a two and a half year hiatus with Marques Brown again in the role of Andy, and Tony Isbell taking on the role of Friend.
Director: Tony Isbell
Stage Manager: Phoebe Neal Moore
Lighting Designer: Louisa Koeppel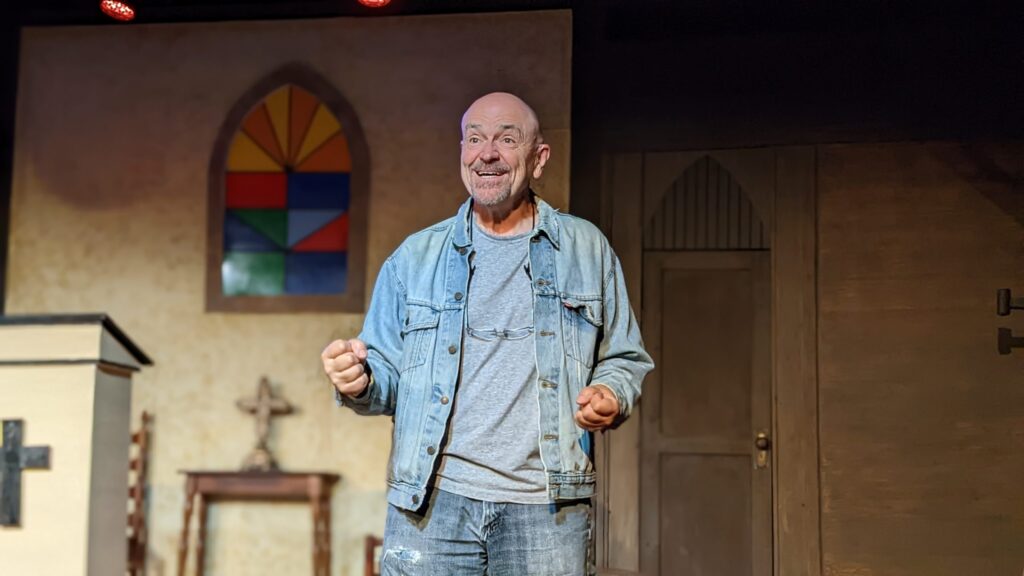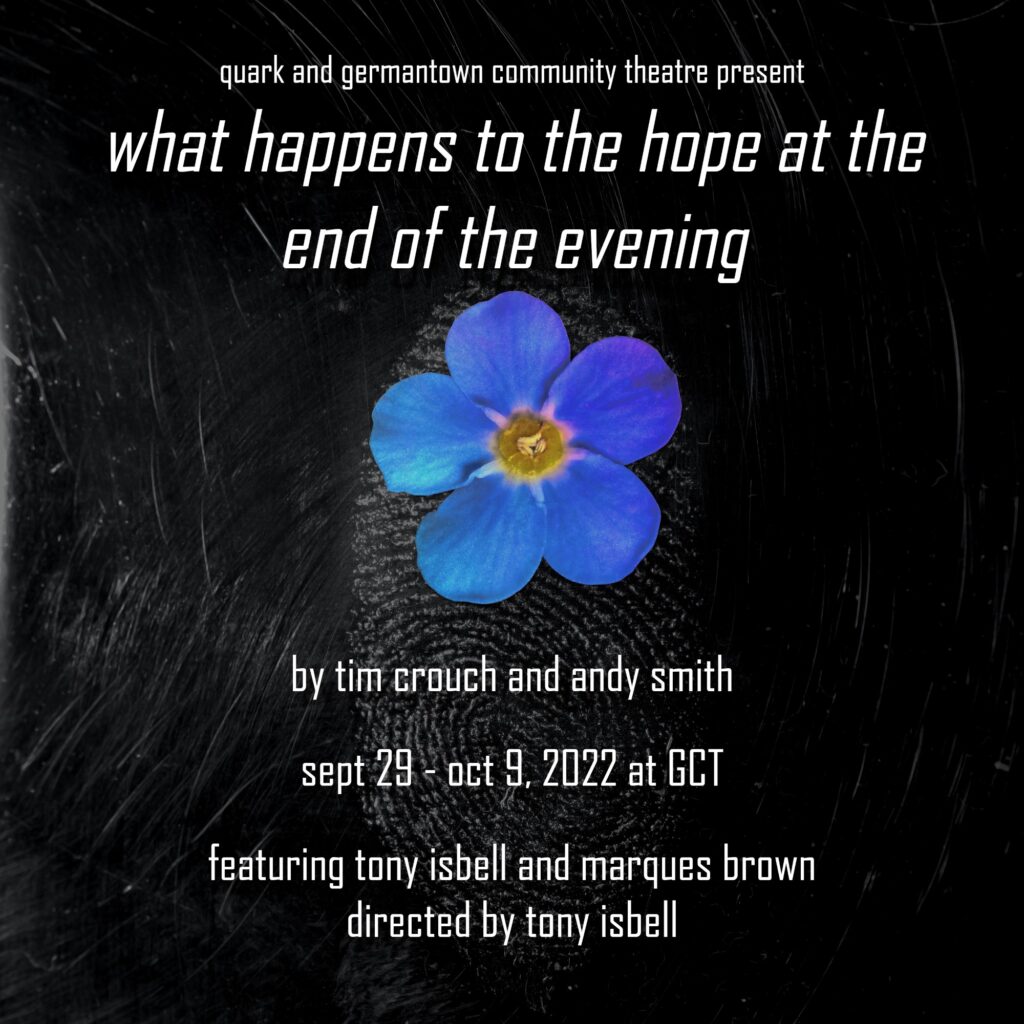 ---
If you'd like to stay informed of Quark shows and other news, please join our e-mail list below or "like" our Facebook page. We promise not to spam you, share your info, or otherwise abuse your trust.