SEASON FOUR: Wakey, Wakey
The New York Times called Will Eno's Wakey, Wakey "a glowingly dark, profoundly moving new play." It's a funny, sad, tragic, comic examination of the many ways a life can run its course. Our production ran September 20 – October 6, 2019.
Adam Remsen………….Guy
Sarah Solarez…………..Lisa
Director: Tony Isbell
Stage Manager: Chelsea Robinson
Lighting Designer: Louisa Koeppel
Sound/Multimedia Designer: Eric Sefton
Composer: Eileen Kuo
In the first line of the show, Guy, the protagonist, seems to rouse from a nap and says "Is it now? I thought I had more time." And then we're off to an examination of Guy's life, in a moving showcase of life's messy entanglements and its moments of surprising beauty. Wakey Wakey is a funny, thoughtful, at times tearful examination of what it means to be human.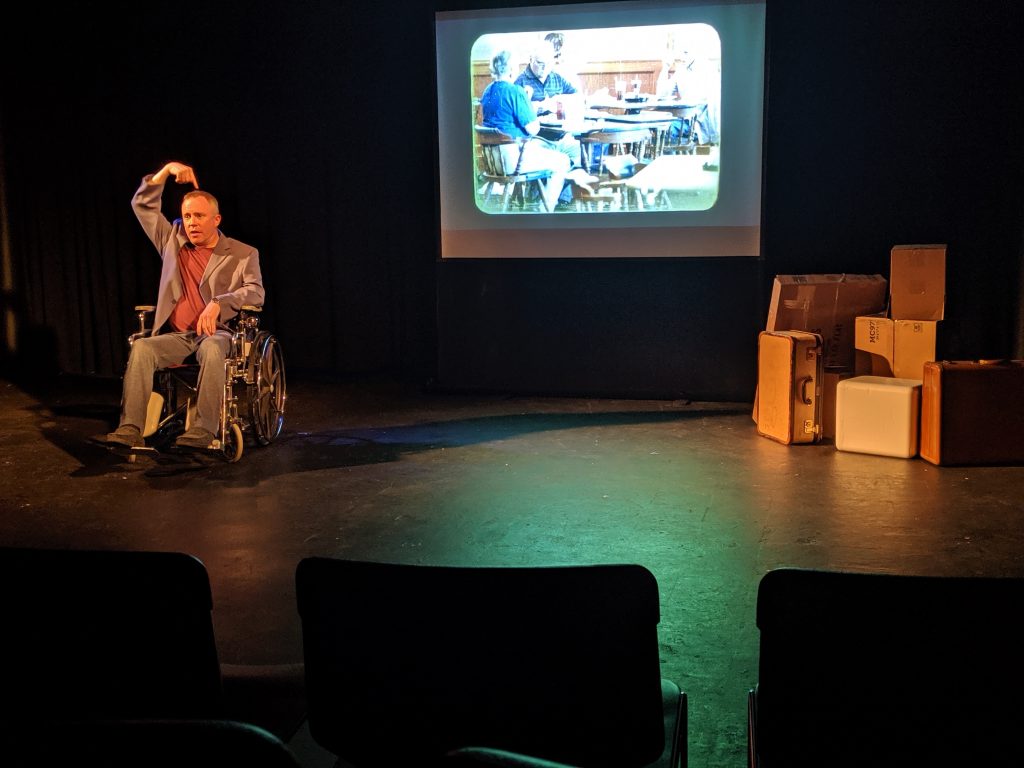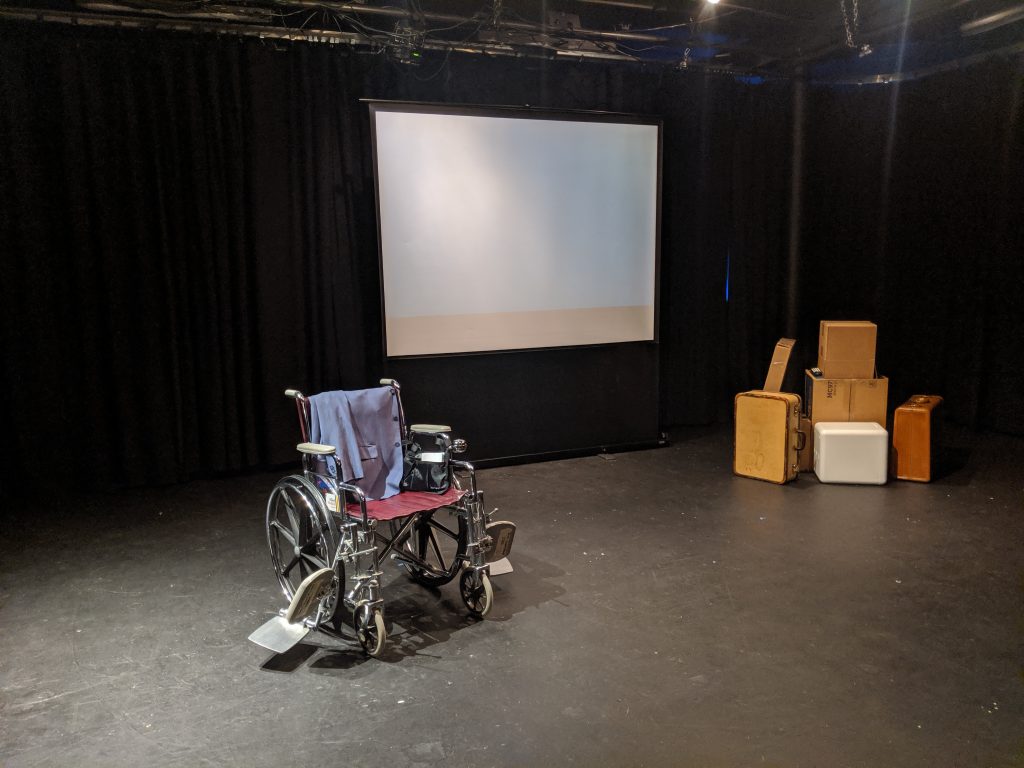 ---
If you'd like to stay informed of Quark shows and other news, please join our e-mail list below or "like" our Facebook page. We promise not to spam you, share your info, or otherwise abuse your trust.